Abanotubani is one of the oldest districts of Tbilisi; the city's foundation is directly connected to this district.
According to a legend, in the 5th century, King Vakhtang Gorgasali was hunting there, as the king's falcon injured a pheasant, which fell into a nearby hot spring and was boiled. Vakhtang Gorgasali thought «What a great place» and founded Tbilisi, whose name is derived from the word «tbili» which means «warm» in Georgian.
The sulfur baths were built later and reached their maximum dimension in the 13th century when people could choose from 65 different sulfur baths in Abanotubani. Today around eight baths are still in use.
Baths built in the Persian style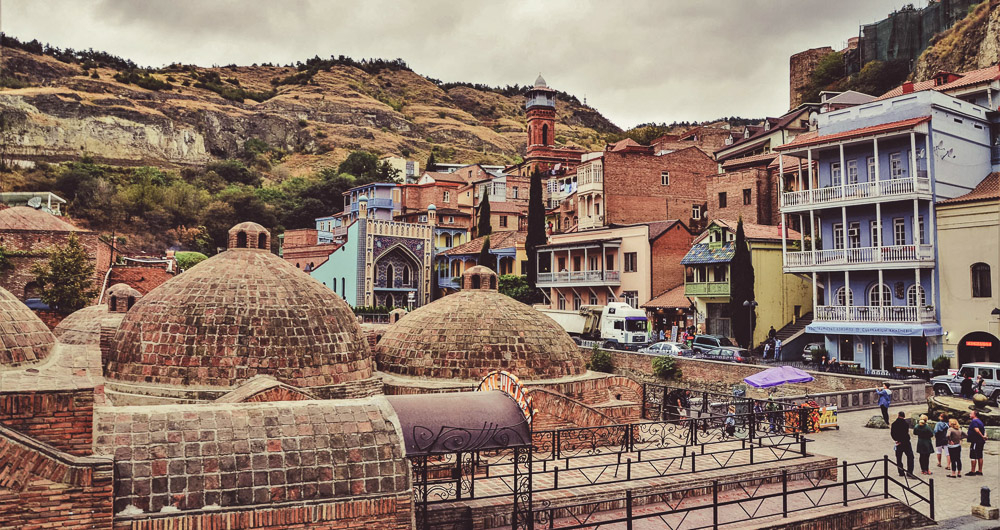 According to the city maps of the 19th century, the closest bath to the Nariqala Fortress was the «Zion Bath», which was also called the «Erekle Bath». West of it there was the «Melik Bath».
Of all the ancient baths, the «Meitari Bath», built in the first half of the 17th century, was one of the oldest. Later the baths «Enala», «Grill» and «Bebuta» were built – all of them in the 17th century as well. It is believed that Aga Mohammed Khan, the former Shah of Persia, destroyed the «Hoxha Bath», as the bath didn't improve his health.
Most of the baths were built in the Iranian (Persian) style, as were many other houses in Tbilisi from the 17th century as well. The baths in Old Tbilisi were not only built for hygiene purposes. They also served a certain public purpose. The poet Joseph Grishashvili wrote: «Before the bath was open to anyone who wanted to stay inside, the bath was sometimes used as a hotel for the visiting peasants. It was their clubhouse and the theater. In the bath, they forgot their profession, and daily duties and just stayed there for relaxation.»
Bathing often was the most important part of Tbilisi's Bohemian life. The parties and the feasts in the garden usually ended in the baths of Abanotubani.
Healing and relaxing baths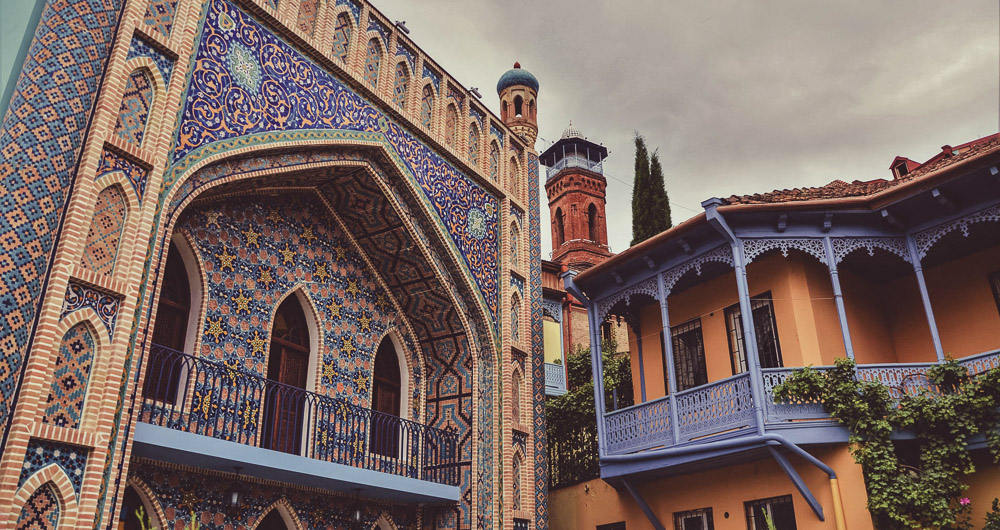 Nowadays Abanotubani has become one of the main tourist destinations in Tbilisi. The visitors are fascinated by the colorful Iranian architecture and the special spirit one can still feel in this area. Visiting one of the baths is a big pleasure and relaxation.
But the baths also can help to treat many diseases such as arthritis, cardiosclerosis, spondylosis, heart stroke compensation, hypertonic disease, angioperosis, thrombophlebitis, neuritis, radiculitis, and others.